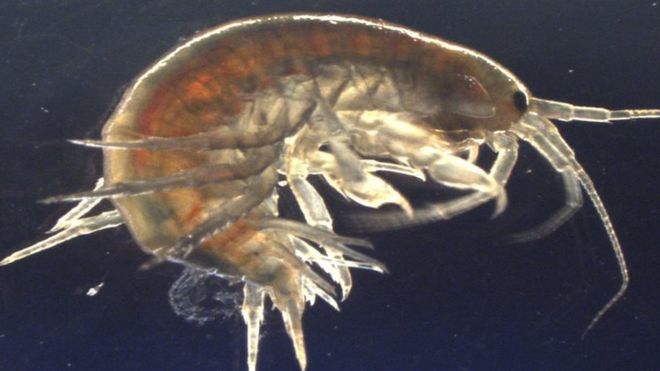 Scientists found cocaine in freshwater shrimps when testing rivers for chemicals, a study said.
Researchers at King's College London, in collaboration with the University of Suffolk, tested 15 different locations across Suffolk.
Their report said cocaine was found in all samples tested. Other illicit drugs, such as ketamine, were also widespread in the shrimp.
The researchers said it was a "surprising" finding.
Professor Nic Bury, from the University of Suffolk, said: "Whether the presence of cocaine in aquatic animals is an issue for Suffolk, or more widespread an occurrence in the UK and abroad, awaits further research.
"Environmental health has attracted much attention from the public due to challenges associated with climate change and microplastic pollution.
"However, the impact of 'invisible' chemical pollution (such as drugs) on wildlife health needs more focus in the UK."