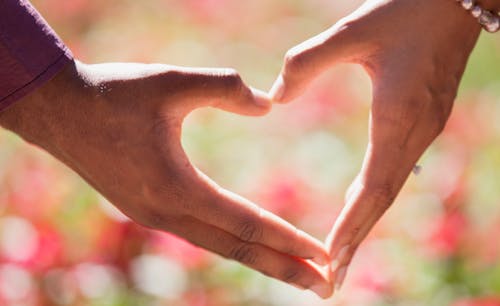 Marriage may seem as old-fashioned as sepia tone, but repeated research shows that people who remain married to one partner are the happiest (1) and that married people are statistically happier and live longer (2) than their non-married counterparts. Do we even know why some marriages work and some don't? Fortunately for this article, we do. We now know what happy marriages should avoid and also what needs to be encouraged to make marriages healthier and happier.
Of course no marriage is perfect, but many are happy. Happy marriages have difficulties, but there is an abiding sense of 'us', not just 'you and me'. Follow these strategies (both of you) and who knows – maybe you'll be telling me fifty years hence of all the health, psychological benefits, and happiness you've enjoyed.
1- Getting the benefit of the doubt is one of His Needs Her Needs
If your partner does something that offends you, such as, break their promise to take you out on a date, stayed out too late, you noticed them conversing for quite a long time with some lady or man, was suppose to help you with some task, but didn't or simply didn't do something they gave their word on, and you are yet to hear his or her explanation for your observation, do not conclude on something negative, but give him or her the benefit of the doubt to explain their reasons.
When your mate notices that you would always hear them out first, without running into conclusions with a grumpy story, they will be more forthcoming with the story or reasons and do so more relaxed, knowing you haven't told yourself a negative story about the situation. Also, when you do this, make sure it is not mere lip service, but let it be obvious that you genuinely would prefer to hear him or her tell you about it, than to believe something negative in your mind. By doing this, you are meeting one of his needs, her needs, which is to be heard out. So exercise some patience. Do this next time.
2- Going the extra mile can be meeting one of His Needs Her Needs
Taking time and putting in a little extra effort to do more than your spouse requested and expects, more often than not, meets some of his needs or her needs that were unspoken. Say for instance, guys, your wife asks you to help her with the dishes one evening, and you went ahead to wipe down the counters and stove as well or ladies, your husband asks you to help him with the packing of his luggage for a business trip, and you went ahead to slip in a love note with a spritz of your perfume.
These little extras could be so appreciated, you won't believe it. Just imagine how it would feel if you were at the receiving end, or if "acts of service" is his or her primary love language. And think about it, isn't it a wonderful feeling that of your own accord, you decided to do a little more than requested or expected? So, whenever you have the opportunity to lend a helping hand, take some time to think of how you could go the extra mile for your sweetheart!
3- Falling in love daily meets one of His Needs Her Needs
You can keep your marriage relationship with your partner really fresh and vibrant by falling in love with him or her on a daily basis. Things like taking turns to plan date nights on a regular basis and mixing in activities that you know are some of his or her favorites, would really make date nights something to anticipate with pure delight. Also, having new things to do each date night will keep this time together fresh and full of suspense. I believe everyone appreciates a pleasant surprise whenever one is given, so keep that in mind as you think of unique and creative things to do.
Now, many of these dates don't necessarily have to involve spending lots of money. It can be absolutely free as you attend your local parks and the historical sites around you. Also, you could simply rent a video to watch together. Giving a shot at something new together such as, learning how to play a game like table tennis (a.k.a ping-pong), golf, tennis or other things like, taking dance lessons or trying out a foreign cuisine. The primary goal here is to spend "quality time" together, where you're doing just about anything, which might be one of his needs, her needs.
4- Sorry should not be the hardest word
Ever noticed how some people can never apologize, never admit they were wrong, never say, "Sorry"? Yes? Well, those are the ones who are much less likely to become or stay married
A survey conducted in San Francisco (3) found that people who stay happily married are twice as likely to be able and willing to apologize to their partners as divorced or single people are. The survey found happily married people are 25% more likely to apologize first, even if they only feel partially to blame. The harder divorced and single people found it ever to apologize or make conciliatory gestures, the more likely they were to stay single.
Romance and passion may bring couples together, but compromise and respect will keep them there. Learn to say sorry.